10 Reasons a Digital Microscope is an Amazing Science Tool
A part of middle and high school biology courses includes Homeschool Microscope Lessons. But, choosing the right microscope for your homeschool is not easy for most families. 10 Reasons a Digital Microscope is an Amazing Science Tool is an introduction accessible microscope options for your homeschool.
This post contains affiliate links. Thanks for your support!

Technology gets better with time.
Am I right?
My first cell phone was a giant bag phone.
A small briefcase with a phone
and a giant battery pack.
Perfect for driving through the mountains to and from work.
At a time when hardly anyone had one.
My husband's first flip phone was huge.
And so was the next one- but a little smaller.
Our first smart phones were clunky.
And they kept getting smaller.
Now we hold slim smart phones
that can compete with the computing power of our computers.
Amazing.
In the five years since I first posted about how to use a digital microscope,
a lot has happened.
Let's get an update on the world of digital microscopes
along with some advice, straight from this biology teacher,
on how to have a good experience with a digital microscope.
Why Choose A Digital Microscope for Your Homeschool
Homeschooling high school biology requires some microscope work.
I've taught life science (including The Snake Project) at home before high school four times
and high school biology three times.
Only one more time. Sniff.

Additionally, experience teaching biology in a public school gave me some perspective on using microscopes with students.
Digital Microscopes are a viable alternative to traditional light microscopes.
See for yourself:
Cost Effective– Often digital microscope models are less expensive than their light microscope counter parts.
Versatile– You can have simple models or you can purchase a higher model light microscope and purchase the camera to go with it. We've done both.
Easier to use with more than one child- because the image comes upon a monitor- rather than having to see the object only through the lens one at a time.
Allows you to take still photos of the object on the stage– better than a drawing to remember the image. You can print them and put them right into your notebook. Or use them later to make a drawing.
Record live video- of critters moving in a petri dish or a slide- so you can observe what was moving in your pond water long after the moment has gone by
Observe objects too large to fit on the stage– Some models allow you to take the camera/magnifier off of its base and "scope on a rope" is a lot of fun for kids!
Magnifies at low and high power – like a light microscope, 10x, 60x, up to 200x or 1000x is available in various models
Adjusting the intensity of the light is an option– which is not always present on an affordable light microscope for home use.
No worries about driving an objective lens through the slide on high power– You don't get the feel of working through an ocular lens (the tube/lens at the top of a microscope), but it is safer when someone gets careless.
Portable– Some models with travel with you and encourage you to explore on the go.
Tips for Success While Using a Microscope
Start on the lowest magnification (10x) and practice there on seeing as much of an object as you can at once.
Bring the object into the clearest focus using the knobs on the side of the microscope.
Once you have various objects in focus all the time, then work on not moving the stage and turning to the next level of magnification– 60x. Try focusing the image again.
Draw objects as you see them. Remember to record the magnification. If your microscope allows you to capture a picture, try that too!
Being very careful not to move the object on the stage as you do so, move the magnification to 200x. Any movement at all may result in not seeing the object highly magnified.
The trick with seeing on the highest power is making sure as much of the object as possible is seen at the lowest magnification.
Remember that as you increase the magnification, your field of vision gets smaller. So, as you can see closer, you are seeing a smaller section of the object. This can be frustrating for new users so practicing the skill of seeing as much of the object as possible first is important. You don't want to be staring at a blank view searching for what you know is there.
Try viewing many different materials.
Have fun!
Purchasing a Digital Microscope
If you want to try a digital microscope,
there are many options available
at different price points
and with variations in features.
All three of these would serve a different purpose for us.
Seriously.
I'd use them all!
Smart Phone Microscope Accessory– works with your cell phone on the go to magnify things you come across and stream data to your phone from up to 33 ft away. Plus, you can take video and still pictures with it.
uHandy Mobile Microscope– this one clips to your cell phone camera and is easy to use. See how we use it here.
Hand Held Digital Microscope– from Home Science Tools. This is an inexpensive model and is a better quality than the one pictured here. It also serves as a stereoscope and lets you look at larger, whole objects.
Digital Microscope Camera– fits on your existing microscope and replaces the eye piece. This is a 5 Megapixel camera that takes stills and records video.
As technology matures,
we have the opportunity to take advantage of it.
How has your favorite piece of technology changed over time?
Digital microscopes open up a whole, new world for our students.
In easily accessible ways.
You won't regret the investment in delight!
Free Microscope Observations Lab Printable
More Microscope Lessons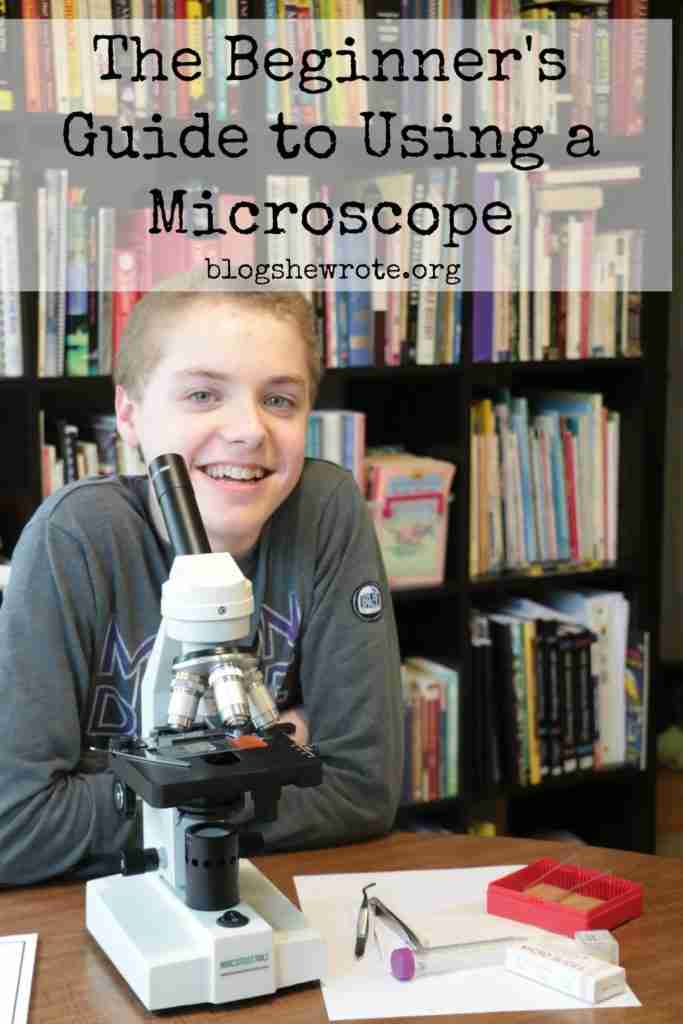 The Beginner's Guide to Using the Microscope– This post contains a full video tutorial on using a light microscope.
Observing Onion Cells under a Microscope– how to stain and prepare a slide of an onion cell so you can observe it under a microscope.
3 Easy Steps to Observing Pond Life under the Microscope– How to collect
The Beginner's Guide to Microscopic Life in a Pond– Need help identifying what you observed from your pond sample? Or do you need to know what to look for at all? This is the place!
How to Capture & View Snowflakes under a Microscope– The title says it all, but this is a fun and addicting activity. Once you see one, you'll be after more!