How to Apply for Art & Design School
This post may contain affiliate links. Thanks for your support!
Do you have teenagers in your house?
If you're like me, you have at least one artsy soul among your kids.
Like so artsy you cannot imagine them doing life without their art.
Ever.
Homeschooling High School means being able to pour into talent on a daily basis.
Their talent is refined.
New milestones are reached.
Then it's time to apply for college
and design school is on the horizon.
Applying to art & design school is not an ordinary college application.
We learned a lot about the process with our daughter, Rebecca,
who is currently a freshman at Cornell University in their Fiber Science & Apparel Design program.
I've talked to lots of readers and friends who are trying to navigate the same process.
And they have a lot of questions.
So, I want to help!
Let's talk about How to Apply to Art & Design School.
High School Curriculum for Art & Design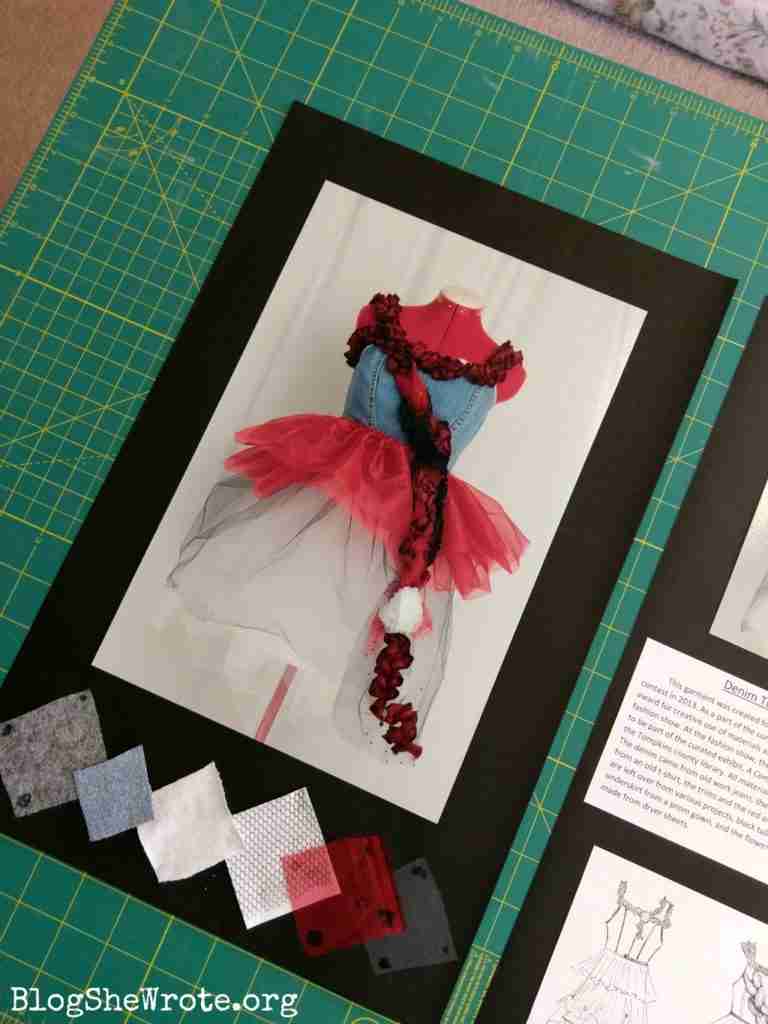 Curriculum isn't just the materials and resources you use
but your approach to learning and the learning environment as well.
This is especially true for the arts.
How you implement a program for your teen will directly impact
their talent formation,
their design philosopy,
their body of work for a portfolio.
If you treat art and design like it's icing on the cake of your teen's academics,
you're going to miss the opportunity for substantial flourishing.
Here's our list of high school art & design essentials:
Schedule Time for Creative Pursuits– this is the secret to success. Not only will you leave more than enough time for your student to explore his art, but you will see success happen in all areas of academics. A creative person must incorporate creative time into every day. It makes everything else in their life fall into place. Take it out or only allow it when other work is done and watch everything else suffer. True story.
Include Studio Time– studio time is large blocks of uninterrupted creative work. This can take place at home in a dedicated work space or it can be wherever your student does his work if it is not done at home. Studio time isn't just about space though, it's about long stretches of time with a creative purpose and some deadlines. The ability to negotiate studio time with other academic demands is critical to success in design school.
Create a Body of Work– whether or not the work eventually becomes part of the portfolio, you want a wide variety of experiences and techniques.
Build a Portfolio– your teen's portfolio is the showcase of the width and depth of their talent to others. It might be a job or it could be an educational program like art and design school. We'll talk about what to include in a portfolio, but this is a representation of a body of work that belongs to your student. This is a must for any good design program!
Choose Appropriate Learning Opportunities– I'm going to share our favorites as suggestions, but as a rule, don't feel like you have to purchase the most expensive programs or AP art classes. We didn't do anything super expensive or upscale. We made the most of the opportunities we were able to provide. Most of these were sought out by Rebecca as she worked to achieve project goals. She was often on a creative quest to conquer skills.
Press the Skill Envelope– This was the one thing I required. That as we chose projects and added layers of knowledge to her art and design repertoire, she had to be learning new things each time. When we met to discuss her next project, she had to include the new skill she would be tackling. The goal was to continually add to her skill set.
Get Involved in Community Shows & Events– participate in the art and design world as a high school student, especially locally. It gives your teen experience to learn from and to share with prospective schools.
Encouraging studio time during high school made sense to me.
It was the best way to build in to her talents and see results.
Studio time is how creative adults thrive.
What I didn't know at the time is how much of an advantage this would give Rebecca in design school.
It turns out this is one of the most difficult adjustments for new design students.
Rebecca arrived on campus with 100s of hours of studio time
which she successfully managed with her academic requirements.
Now she has no problem with the expected hours of studio time.
That's how she does the business of her creative pursuits.
Contact Art & Design Schools
If your teen is thinking of an art and design school,
reach out and contact several.
You can do a simple online search to match interest with programs.
You can contact schools with the program your teen wants.
Learn about their requirements.
Use what you learn to guide your teen's art & design studies in high school.
Ideas for you:
Learn the Portfolio Requirements– make a contact early and ask about submission. I called during Rebecca's freshman year because we wanted to work on her art & design program with an eye for design school from the start.
Understand the Format– We didn't know the official format for art portfolios and how they should be bound or what should be included. Some schools want electronic submissions. The school Rebecca wanted still requires a physical portfolio.
Meet with a Professor– Faculty will take a look at your student's portfolio prior to submitting their application. Take advantage of this! Sometimes the news is not easy to hear, but it will yield excellent results.
Attend a portfolio event– One school puts on a portfolio event where you can visit a local school to see representatives who will look over your student's portfolio. These are busy events, so be sure to keep your eye on the calendar and visit the tables you want most first.
Bottom line.
Take the portfolio option.
Research it early on.
It's a unique opportunity to showcase work
and exhibits a level of dedication
and proof of your work.
How to Put Together a Portfolio
Specific guidelines for the portfolio are available from the schools your teen is applying to. You may also find some programs don't require one, but if they accept them provide one.
A portfolio provides an opportunity for your student to share her design style along with proficiency at design.
Add to the Portfolio– consistently throughout high school.
Choose a Variety– of your student's best work and check what sort of work is to be in the portfolio. Sometimes they specify a ratio of what types of art to include. This had a huge impact on what Rebecca chose among her work and it meant meeting the requirement with new work.
Take Advice into Account– You may find the person who reviewed your work wants you to make changes or leave something out or include items you didn't intend to use. Now is a good time to do the hard thing and take the advice to heart!
Good Quality Photography– We did not choose a professional photographer or photo shoot. We used a good camera and a homemade photo studio over two days to have the right light for all the photos.
The Design of the Portfolio is Part of the Portfolio– How you choose to organize your portfolio is part of the portfolio itself. No one is going to tell you what order to put things in or how to arrange them.
Research Format– Rebecca took advice from the professor she met with and took note of the fashion profiles on the walls on her way to the faculty member's office. Do a web search on how people organize portfolios based on the type of art and you'll get a sense of what to do.
Confirm Delivery– Will it be an electronic delivery or will it be mailed or dropped off? How will it be returned to you if you turn in a physical copy. The printed pictures alone are worth getting it it back!
When the work is finished, it will be a stunner!
Be proud.
Get excited.
You are one step closer to submission!
Tips for Writing Essays for Design School
The writing component of your application package to art and design school is key.
Most of the schools I researched (beyond those Rebecca applied to) for this post
made a big deal about the writing on the application.
Pro-Tips for the application essay:
Write Well– as in you want to show off your proficiency of the English language. Throw down the words and then tweak the essay into a vision of beauty.
Study the School's Approach to Design– Every program has their own philosophy of design. Your essay needs to demonstrate how you fit into that paradigm. You can find out what their philosophy is by reading their website and clicking through to get a feel for it. Whatever is important to their program, will appear on those web pages. Talk to others you know who attend the school. Talk with the admission staff. It's worth mentioning again to show up and visit the school. Their elevator pitch will contain their priorities for design. Take notes!
Articulate How Your Design Process is a Good Fit– for their program. Capitalize on this. Use terms they use. Organically show in your essay how the two of you are going to make beautiful designs together!
Emphasize that You Are Teachable– Given that the plan is to share how talented you are, you need to appear teachable as well. Experience and skill is necessary, but revealing that you are eager for the learning opportunities in the program. Because, of course, it's such a good fit for your creative process- which you will already be detailing.
I have some other general tips on writing college essays (along with how to even choose a school to apply to!)
which I teach in a whole lesson inside the course, Homeschooling for College by Design.
Remember that one admission officer might read upwards of 2000 applications and probably more.
Your student wants to stand out.
You want that essay to stop them in their tracks- to be memorable.
We cracked the code
and I'd love to share it with you!
Academic Requirements for Art & Design School
Depending on the design school your student is applying to, you don't want to skimp on the academic requirements.
Even with your artsy kid.
Competitive design schools still want to see rigorous academics.
Including Calculus.
While these requirements may not be listed on school websites,
they are one way an application may weeded out off the top,
particularly if college entrance scores are not above the national average.
If the program is competitive, your student needs the whole package.
An example academic program might include:
4 credits of Math- including Calculus (particularly for competitive programs)
4 credits of Science
4 credits of English
4 credits of Social Science
2 credits of Foreign Language
3 credits of Electives- which need to include the arts
These guidelines don't include other requirements you may have such as Health, Physical Education, etc.
Resources for High School Art & Design
We used a variety of websites, tutorials, books, and programs for Rebecca's art & design curriculum.
Bluprint– Craftsy has rebranded as Bluprint for both a la carte classes and their membership site. There are many art, sewing, and design courses available from successful designers on this platform.
Masterpiece Society– you won't run out of art instruction here, particularly with an annual membership which includes basic art instruction in drawing and painting. Membership only opens a few times a year, so keep a look out.
ChalkPastel.com– simple start in art with a forgiving medium. These were especially helpful when my artsy girl was younger and for older kids are don't love art.
Craftsy Blog– This is a favorite stop for my daughter who picked up techniques from this site quite often.
Web Searches– Rebecca was always looking up techniques and using what she found to learn how to do something new.
Library Books– Still a tried and true method of learning. Searching on the topic yielded a few books she could take home and work through.
This isn't an exhaustive list.
But, we really can't name all the little places she found to help her with a technique.
The real deal here is that Rebecca is a resourceful.
She's also relentless
in her pursuit of art & design
and ideas.
THAT is the resource and behavior to invest in.
Cultivate curiosity.
Always.
Homeschooling High School Art & Design Projects
Sewing & Design was always a part of Rebecca's curriculum from the time she was eight years old and first discovered her knack for sewing.
I started naming the course and recording credits for Sewing & Design in 8th grade.
We focused on fashion in history and Rebecca made signature garments for each time period she studied.
At first, she started with doll sized designs and as she gained skill and confidence,
she began designing garments for herself.
You can find a page of many of her designs on our Sewing & Design Project Page.
Here's the thing:
You can customize the art and design curriculum for your high schooler.
You can still meet rigorous academic standards.
Your teen can thrive creatively.
Are you ready to be your high schooler's mentor?
Homeschooling High School Courses for You
Free Common App Checklist for Homeschoolers

Did you know The Common App has tasks specifically for homeschooling families?
Be prepared ahead of time with this checklist for homeschooling families!
The Common App Checklist for Homeschoolers contains a mini lesson from the course, Homeschooling for College by Design and gives you a preview of what's to come when you sit down to work on the application.
Applying to college is an exciting time!
It's a big deal.
It's especially a big deal to a homeschooling family.
Let's face it.
This is where the truth comes out-
will your kids get into college?
We all know everyone is watching!
At least, that's what we think.
We worry whether our methods are working,
if our transcript will turn out,
if people will take our students seriously.
And, to make matters worse the internet is full of conflicting information
and misinformation.
Will you let me help?
Inside my high school courses, I take things step by step
from planning a customized high school to recording it,
implementing it, to preparing your teens for next steps including
college admission.
Whatever their high school experience.
Homeschooling High School by Design– Plan your framework, learn how to manage workload, find out how to work with all kinds of high schoolers, use planning forms to finish the work as you go.
Homeschooling for College by Design– Find out how to navigate college requirements, testing, essays, transcripts, selection, and the Common Application as a homeschooler. This course has a bonus transcript builder which customizes an official transcript for you.
Homeschool Consultation– Available with our without the courses, you can schedule a one hour consultation with me to go over your high schooler's experience and answer any questions you have about the process.
In the end, Rebecca applied to only one school for early admission.
The process required six essays, including a fashion index,
the portfolio with 15 items (chosen to accommodate the maximum number of pieces),
along with all the regular admission information through the Common Application.
She was admitted to a department with three majors which accepted only 25 students.
Rebecca was one of them.
We'd love to help you with the admission process.
Do you have any questions?